Art For Romantics: Patricia Cronin, Memorial To A Marriage
The Art Doctor
February 11, 2021

Romance is just as present in art as it is in literature – so for St Valentine's Day, The Art Doctor is prescribing you a strengthening dose of the heavy stuff: true love, WITH obstacles.

---
Patricia Cronin, Aphrodite, and the Lure of Antiquity
Keynote lecture on the occasion of Pompeii: The Immortal City exhibition
Downtown Arts District and Orlando Science Center, Orlando, FL (online)
January 14, 2021

New York based multidisciplinary artist Patricia Cronin discusses how Art History has inspired her feminist artistic practice for over 25 years. From Ancient Greek sculpture to 19th Neo-classical sculpture, from intimate watercolors to large assemblage paintings, Cronin's aesthetic strategy breathes new life into traditional images and forms in time honored artists' materials by injecting her specific contemporary content into them. This talk will also focus on her exhibition Patricia Cronin, Aphrodite and the Lure of Antiquity, the inaugural Conversations with the Collection series exhibition at the Tampa Museum of Art, including Aphrodite Reimagined, a 21st-century/ancient hybrid, monumental cult statue of the Goddess of Love, Aphrodite, commissioned by the museum. Cronin will discuss how exploring the past will continue to illuminate the present and forge a way forward.

---
Patricia Cronin + Kalup Linzy Conversation
"Life During Wartime: Art In The Age Of Coronavirus" Online Exhibition
University Of South Florida Contemporary Art Museum, Tampa, FL
July 17, 2020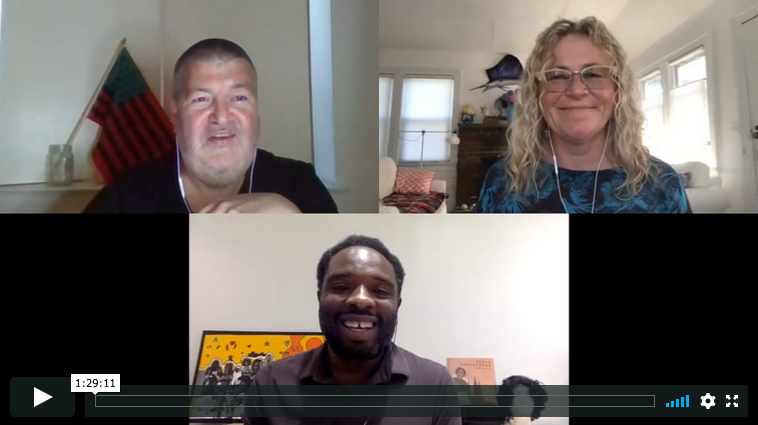 This is our fourth online conversation in conjunction with the Life During Wartime: Art in the Age of Coronavirus exhibition. Participating artists Patricia Cronin and Kalup Linzy, join USFCAM Curator-at-large Christian Viveros-Faune, to talk about their current practice and works shown in the exhibition.

---
Women and Migration(s): Crisis
NYU Webinar Series
New York University, Washington, D.C.
June 3, 2020

NYU Washington, DC welcomes NYU Tisch's Deb Willis and Ellyn Toscano with Cheryl Finley of Spelman's AUC Art Collective for this special DC Dialogues program on Women and Migration(s) webinar. These events are also sponsored by NYU's Office of Global Inclusion, Diversity, & Strategic Innovation. Women have been part of global and historical movements of people, to escape war, to avoid persecution, for work, for security. Women have been uprooted, stolen, trafficked, enslaved; they have been displaced from land despoiled of resources and habitats lost to extreme weather patterns and climate change. Now, in the midst of a global pandemic, displaced women can neither stay put nor return to the places from which they have fled; women are unequally in low-paid, high-risk, insecure "essential" employment, on the front lines of crisis; women are subjected to increasing violence, in domestic situations or the temporary and communal living arrangements in which women and girls in migratory situations are sheltered.

---
Memorial To A Marriage: How Kelvingrove Inspired a Poet
"Sh(OUT): Contemporary Art and Human Rights" Exhibition
Gallery of Modern Art, Glasgow, Scotland
May 16, 2019

After seeing Patricia Cronin's sculpture 'Memorial to a Marriage' at the shOUT Exhibition in GoMA in 2009, Glasgow Museums visitor, Eleanor knew that it was special to her. Years later, she revisited the sculpture at its new home in Kelvingrove, and was inspired to write a poem in response to it.

---
Dude, Where's My Monument?
Death in the Afternoon Podcast
deathintheafternoon.libsyn.com
April 12, 2019

We know who gets fancy monuments: politicians, military heroes, and so many men on horses. In cemeteries the playing field may be leveling, with faces and names showing up that have never been represented in public sculpture before. But in other areas, monuments are business as usual, the dead forgotten, the Lizard People left unhonored. (That's right... the Lizard People.)

---
Eye to I: Patricia Cronin Artist Interview
"Eye To I: Self Portraits From 1900 To Today" Exhibition
National Portrait Gallery, Smithsonian Institution, Washington, D.C.
November 10, 2018

Patricia Cronin discusses her sculpture, Memorial to a Marriage (modeled 2002, cast 2013). The work was featured in the exhibition, Eye to I: Self Portraits from 1900 to Today. The exhibition was featured in the National Portrait Gallery from Nov. 2, 2018 to Aug. 18. 2019

---
Patricia Cronin
Design Matters Podcast
Masters in Branding, School of Visual Art, New York, NY
October 14, 2018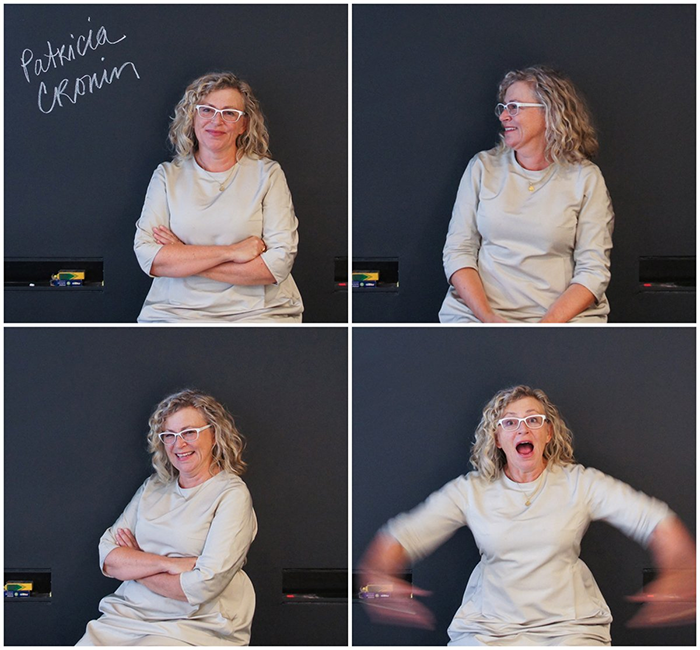 Debbie Millman talks to Patricia Cronin about Art and Politics.

---
Visual Assault:
Patricia Cronin, Lorna Simpson and Zoe Buckman
BBC Radio 4
October 11, 2018

Artist and photographer Zoe Buckman sets off to find out how other female artists around the world are reacting and responding to sexual discrimination and violence.

---
Tampa Museum of Art Kicks off the Season of Love!
Tampa Bay's Morning Blend
ABC Action News, Tampa, Fl
August 21, 2018

Season of Love kicks off at TMA, three exhibitions throughout the fall all dealing with themes of love.
The first exhibition is Patricia Cronin, Aphrodite, and the Lure of Antiquity: Conversations with the Collection. For the first commission in our biennial series, Cronin has created a large outdoor sculpture of Aphrodite inspired by a fragmentary 1st century AD marble torso of Aphrodite in the Museum's collection.


---
Shrine for Girls at the LAB, Dublin
Art in Ireland TV
The Lab Gallery, Dublin, Ireland
August 16, 2017

The LAB Gallery is pleased to present, Shrine For Girls, Dublin, the first solo exhibition in Ireland of New York artist Patricia Croinin. One of the critically acclaimed highlights of the 2015 Venice Biennale, this site-specific installation is a meditation on the global plight of exploited girls and women.

---
Patricia Cronin at The LAB Gallery
The LAB Gallery, Dublin City Council
Dublin, Ireland
June 17, 2017

Patricia Cronin's work examines issues of gender, sexuality and social justice and has been exhibited widely in the U.S. and internationally. Shrine For Girls, Venice, curated by Ludovico Pratesi, premiered as a solo Collateral Event of the 56th Venice Biennale then traveled to The FLAG Art Foundation, New York, NY. Other solo exhibitions were presented at the Capitoline Museum's Centrale Montemartini Museum, and the American Academy in Rome Art Gallery, both in Rome, Italy; Newcomb Art Museum, Tulane University, New Orleans, LA; Brooklyn Museum, Brooklyn, NY and her acclaimed sculpture "Memorial To A Marriage" is permanently installed in Woodlawn Cemetery, Bronx, NY. Cronin is the recipient of numerous awards including: the Rome Prize from the American Academy in Rome, Louis Comfort Tiffany Foundation Grant, two Pollock-Krasner Foundation Grants and a Civitella Ranieri Fellowship. Her works are in numerous museum collections, including the National Gallery of Art and Smithsonian National Portrait Gallery, both in Washington, DC, Perez Art Museum Miami, FL and Gallery of Modern Art and Kelvingrove Museum, both in Glasgow, Scotland. She is the author of Harriet Hosmer: Lost and Found, A Catalogue Raisonné and The Zenobia Scandal: A Meditation on Male Jealousy and is Professor of Art at Brooklyn College of The City University of New York.

---
Patricia Cronin: Social Justice and Aesthetic Responsibilities
Picturing Women: Constructions of Gender in the Acton Collection and Contemporary Society Series
New York University, Villa La Pietra, Florence, Italy
2017
---
Patricia Cronin on Making Art History
Fresh Art International Podcast
The Armory Show, New York, NY
April 13, 2017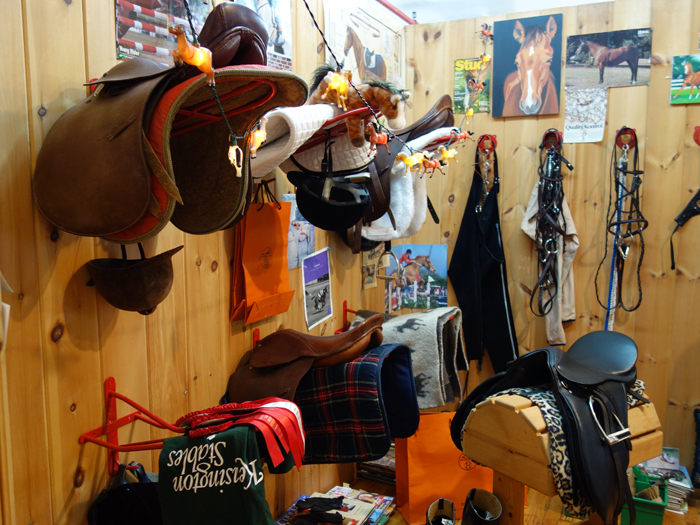 This is one of the twelve large-scale projects that Eric Shiner, vice president of contemporary art at Sotheby's curated for the fair's new Platform section. Picture the intensity of immersive multi-media room-sized installations by male artists such as Jason Rhodes or Paul McCarthy…but with a female perspective. This free-standing wood replica of an essential space within a horse barn is filled with real-life evidence of the artist's personal passion for horses. Her own horse paintings and small cast bronze horse sculptures are embedded in the display of sexually suggestive leather saddles, bridles, whips and suede chaps, images of horse-crazy girls, pages from Playboy and Stud magazine's "Breed of the Month" centerfolds. Cronin's reprise of the immersive environment she exhibited 20 years ago sparks this conversation about feminist issues, politics, and the artist's resolve to represent untold stories about women.

---
A Conversation on Tack, Whack and Quack
Armory Live Series
The Armory Show, New York, NY
March 4, 2017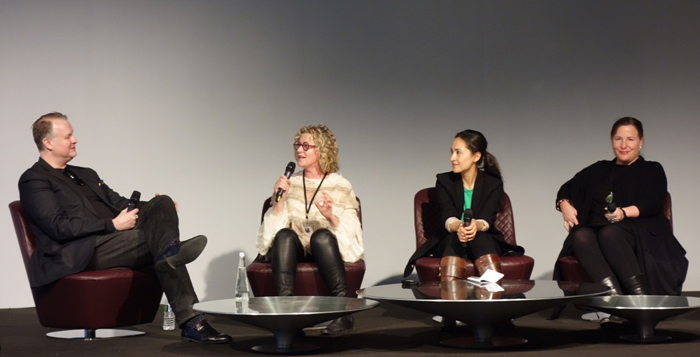 Moderated by Eric Shiner Senior Vice President of Contemporary Art, Sotheby's, this segment features a panel discussion with participants Patricia Cronin, Artist, New York; Maura Reilly, Executive Director, National Academy, New York; Shahzia Sikander, Artist, New York.

---
Patricia Cronin, Yale Norfolk Art '85
Yale Norfolk Summer School of Art
Norfolk, CT
June 27, 2016
---
Patricia Cronin: A Silent Protest Can Be Quite Powerful
Studio International (UK) Interview
Venice Biennale 2015, Venice, Italy
May 8, 2015
---
Patricia Cronin: All Is Not Lost
Lecture and Conversation with V&A Sculpture Curator Amy Mechowski
Victoria And Albert Museum, London, England
October 16, 2012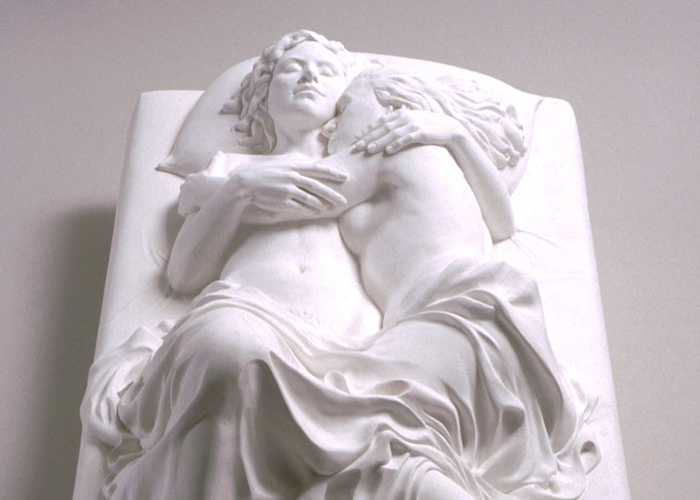 New York conceptual artist Patricia Cronin talks about her work, which critiques issues of sexuality, gender and class through the reinvention of traditional art forms. A discussion and Q&A session led by Amy Mechowski, Assistant Curator of Sculpture, focuses on the ways in which Patricia's work relates to objects in the V&A collections.

---
Patricia Cronin
A Video by Ernesto Leon
The Gay Community Civil Rights Serieshosting, Houston, TX
June 25, 2010
---