Harriet Hosmer: Lost and Found
Brooklyn Museum, Brooklyn NY
June 5, 2009 - January 24, 2010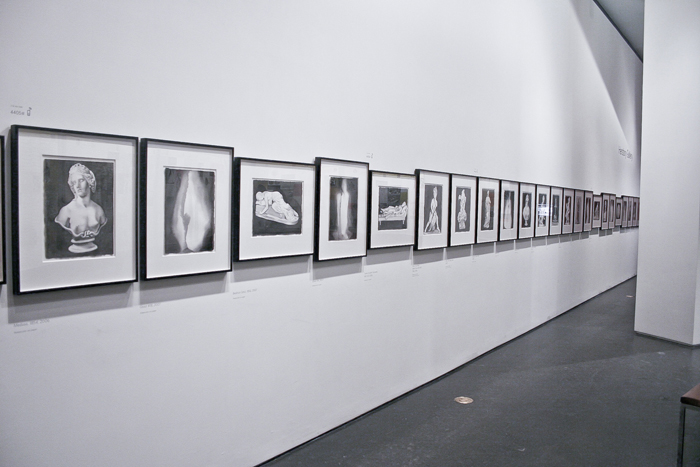 In this solo exhibition in the Elizabeth A. Sackler Center for Feminist Art, Brooklyn-based artist Patricia Cronin presents watercolors illustrating the work of the nineteenth-century American expatriate sculptor Harriet Hosmer.

Hosmer defied expected roles for female artists of her day and yet achieved an uncommon level of success. However, today she is remembered only by a relatively small group of specialists. Inspired by the dearth of thorough scholarship on Hosmer, Cronin has compiled the definitive Hosmer catalogue raisonné (the publication that comprehensively lists an artist's complete works). In the book, each of Hosmer's works is represented by a watercolor painted by Cronin. A selection of these watercolors comprises the exhibition at the Brooklyn Museum.
Hosmer's neoclassical works depict such historical, mythological, and literary figures as Zenobia, Medusa, and Puck. Cronin's watercolors capture Hosmer's noble and playful subjects, as well as the luminosity of the marble carvings. In her research, Cronin has found written references to a handful of Hosmer sculptures that do not appear to have ever been photographed. To represent these pieces, Cronin has made watercolors of what she calls "ghosts"—vague, formless, and ethereal images of sculptures that exist undocumented somewhere in the world, but are lost to art history.
Installation Views
FOR INDIVIDUAL WORKS CLICK HERE

---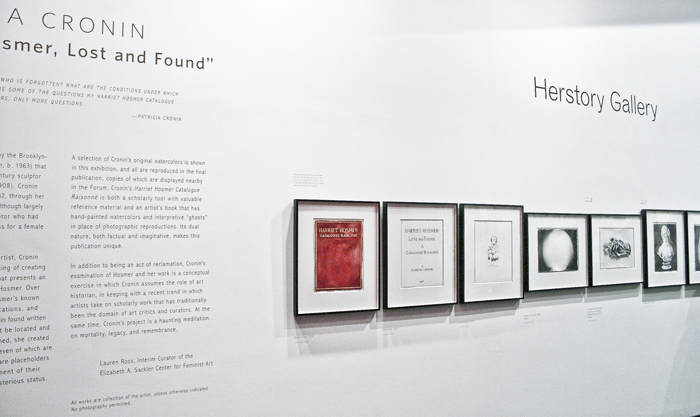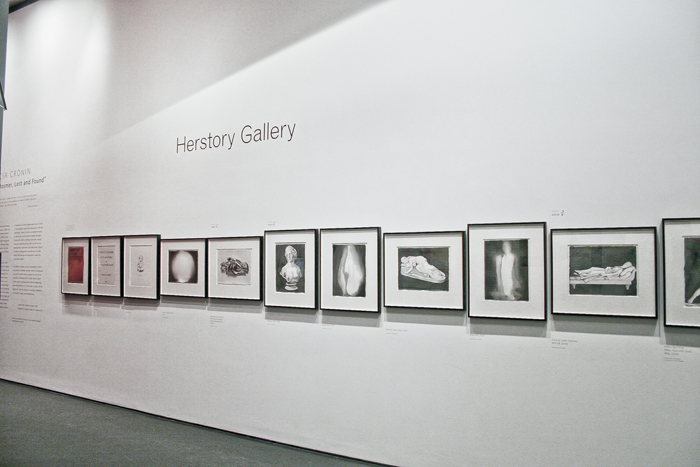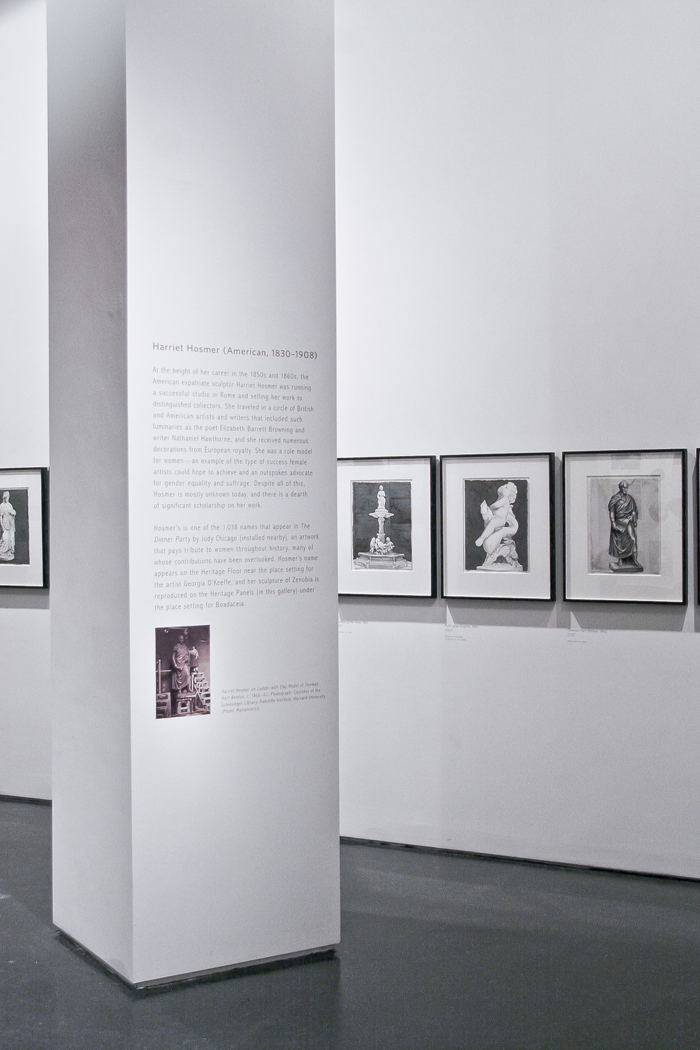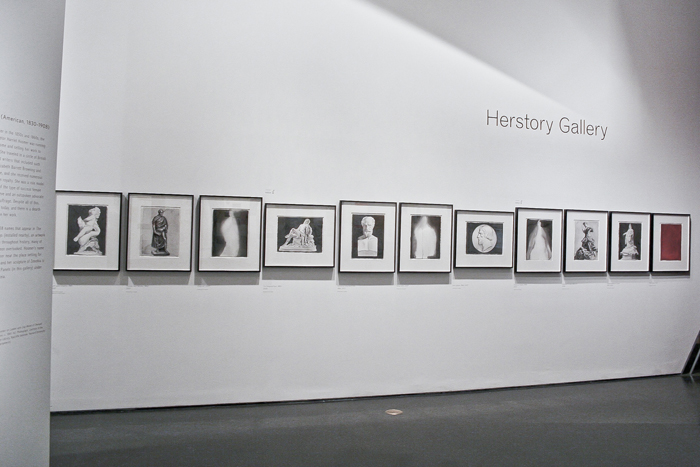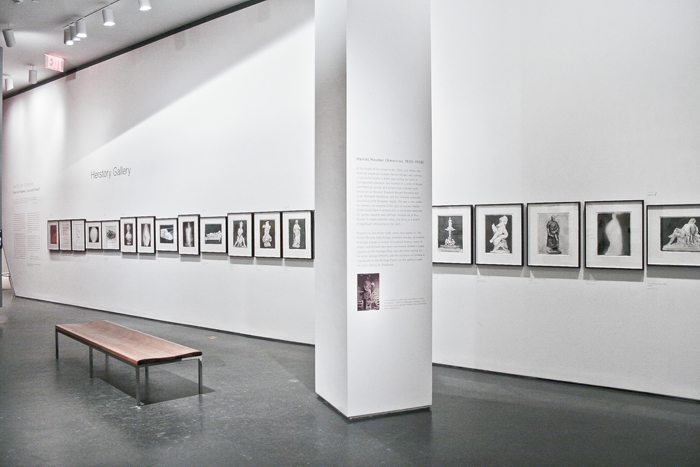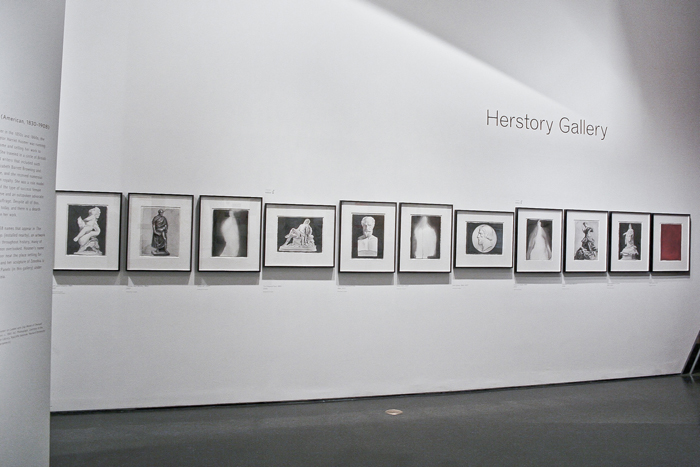 Press
---

"The Art of Handwriting"
Smithsonian Archives of American Art | July 2 2013
"The Second Life of Harriet Hosmer"
The Harvard Gay and Lesbian Review | January 2010
"Patricia Cronin : Harriet Hosmer Lost and Found"
Time Out New York | August 27 2009
"Zenobia Lost and Found"
Zenobia Empress of the East| July 10 2009
"Art In Review : Harriet Hosmer Lost and Found"
The New York Times | June 18 2009
"At Brooklyn Museum, 'Harriet Hosmer, Lost and Found' "
Society of Fellows American Acedemy In Rome | June 2009
"Neoclassic Revival"
ARTnews | Summer 2009
"The Lady Hosmer"
artnet.com | May 29 2009
"Harriet Hosmer: Lost and Found"
Bomb Magazine | Fall 2008
"Desperately Seeking Harriet"
Deutsche Bank | August 2007