Erotic Watercolors
trial balloon gallery, new york nY
march 1994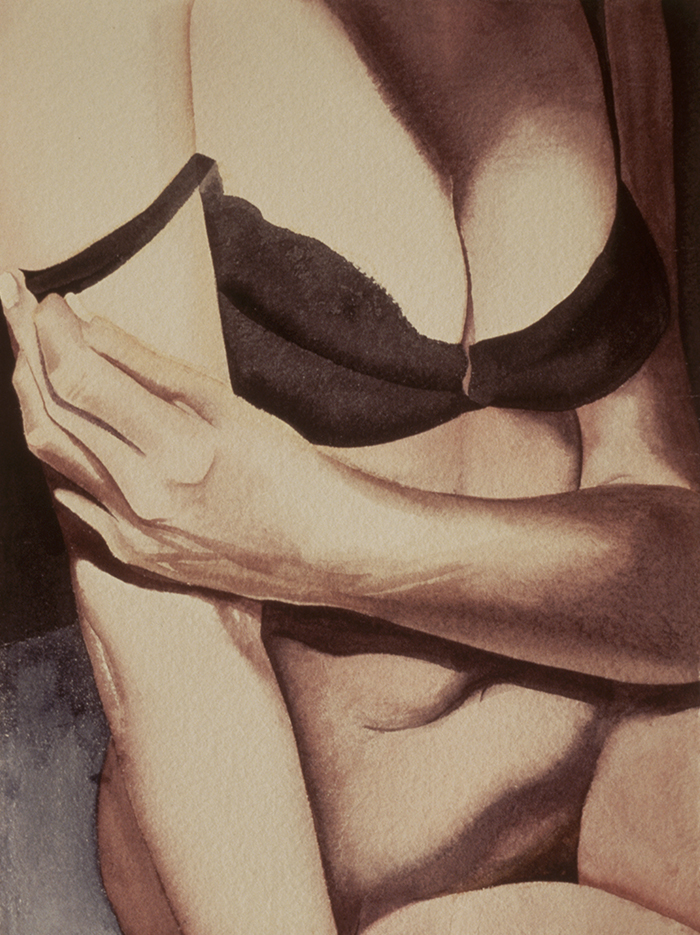 Untitled 36, Watercolor on paper

Trial Balloon Gallery presents The Long Weekend, Ellen Cantor, Patricia Cronin, Marilyn Minter.

One of Cronin's favorite paintings, Courbet's "The Sleep" was the inspiration for her series of erotic watercolors. Cronin wondered, "What do I do if I'm one of those women AND the cultural producer? What does it look like from within that erotic space?" In this series of watercolors, over life size cropped images of two women making love are uniquely depicted from the perspective of one of the lovers. Cronin subverts the lady-like medium of watercolor with these images of lesbian sex.

Works from this series have been extensively exhibited in museums and galleries in the U.S. including; Sonnabend, Casey Kaplan Gallery, Richard Anderson, White Columns, Exit Art, all New York, NY, UB Art Gallery, University at Buffalo, NY, Arthur Roger, New Orleans, LA Haverford College, Haverford, PA, Irvine Art Gallery, University of California, Irvine, CA , South Florida Art Center, Miami, FL Center on Contemporary Art, Seattle, WA, Station Museum of Contemporary Art, Houston, TX, Tang Teaching Museum, Skidmore College, Saratoga Springs, NY and abroad, Galleria Alessandra Bonomo, Rome, Italy, Gallery of Modern Art, Glasgow, Scotland, Cobra Museum, Amsterdam, The Netherlands, and ConnerSmith, Washington, DC.
Selected Works
---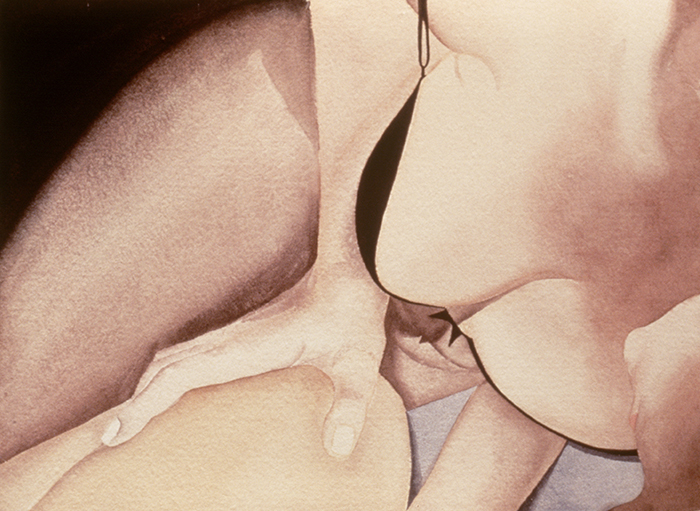 Untitled 38, Watercolor on paper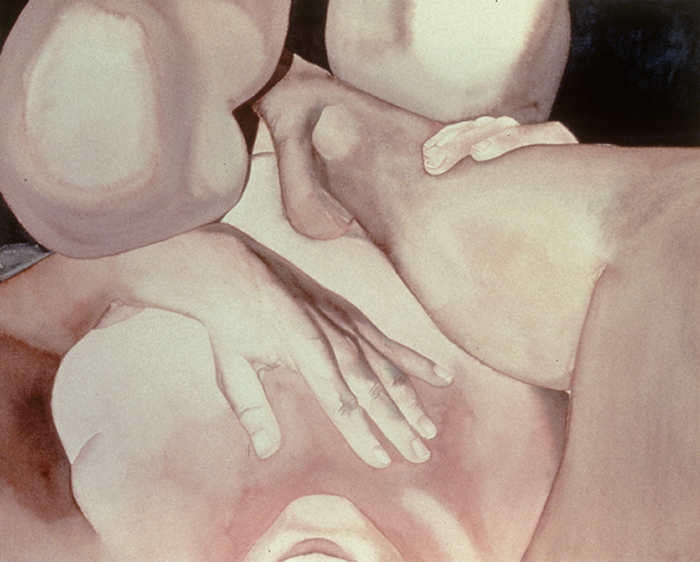 Untitled 103, Watercolor on paper
Untitled 104, Watercolor on paper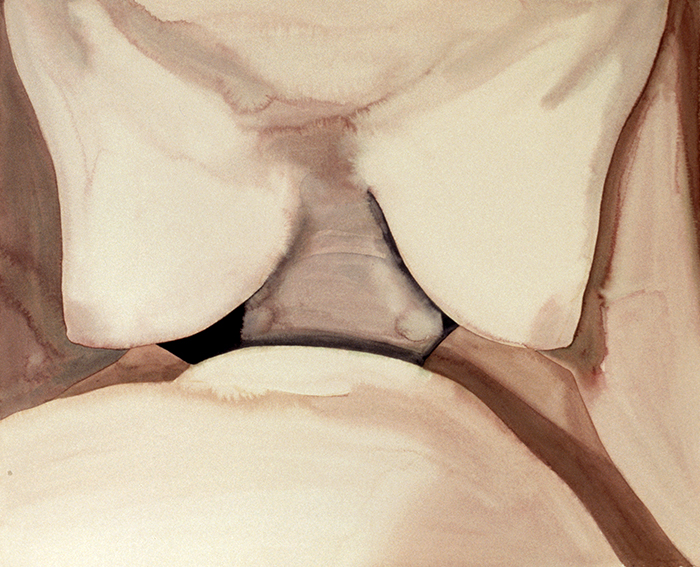 Untitled 105, Watercolor on paper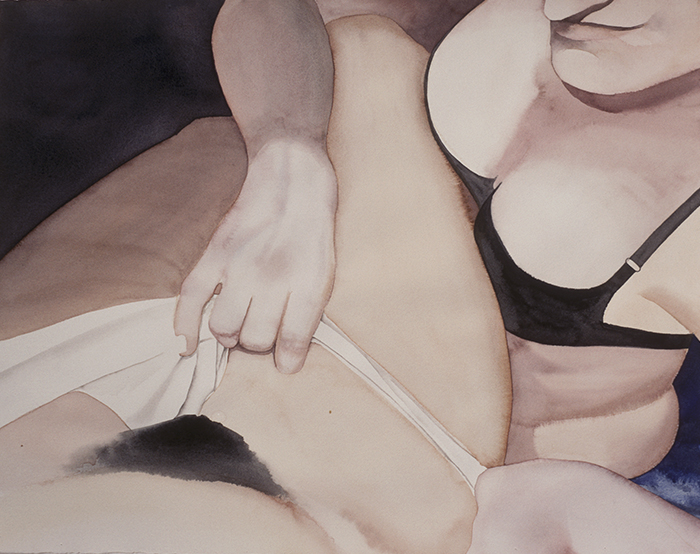 Untitled 108, Watercolor on paper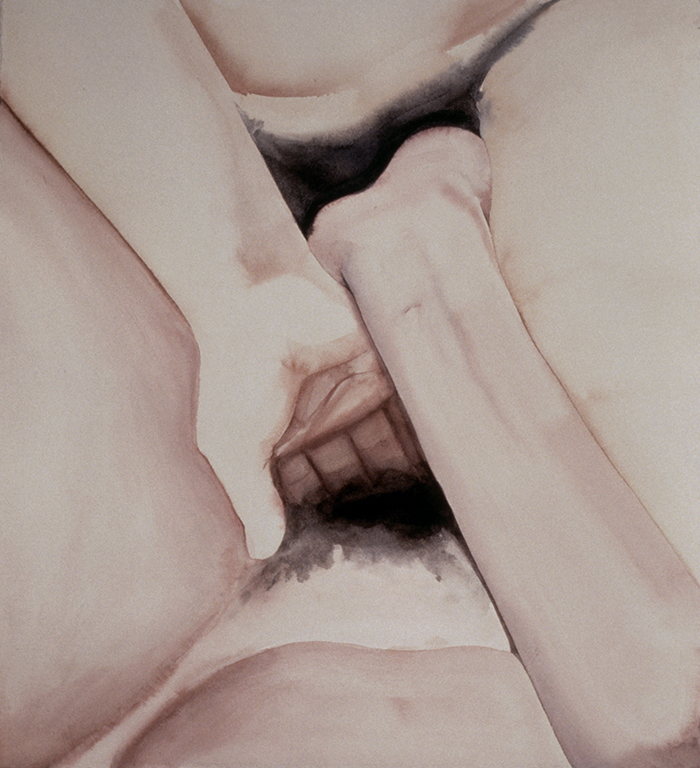 Untitled 115, Watercolor on paper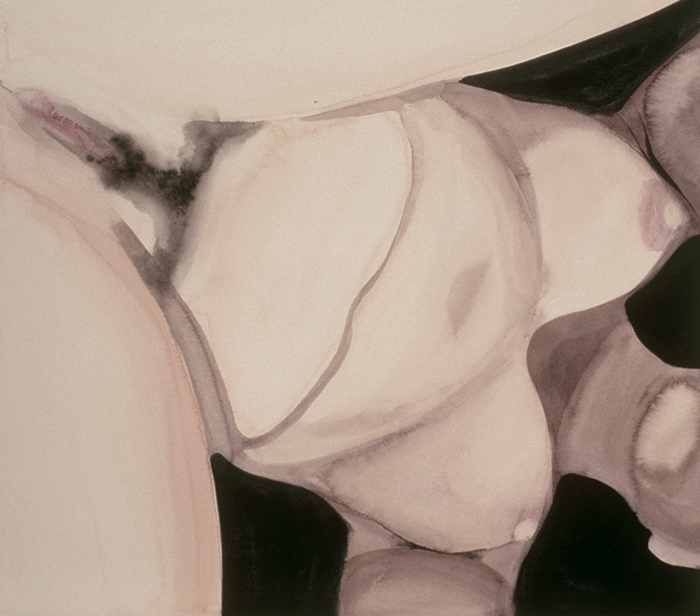 Untitled 119, Watercolor on paper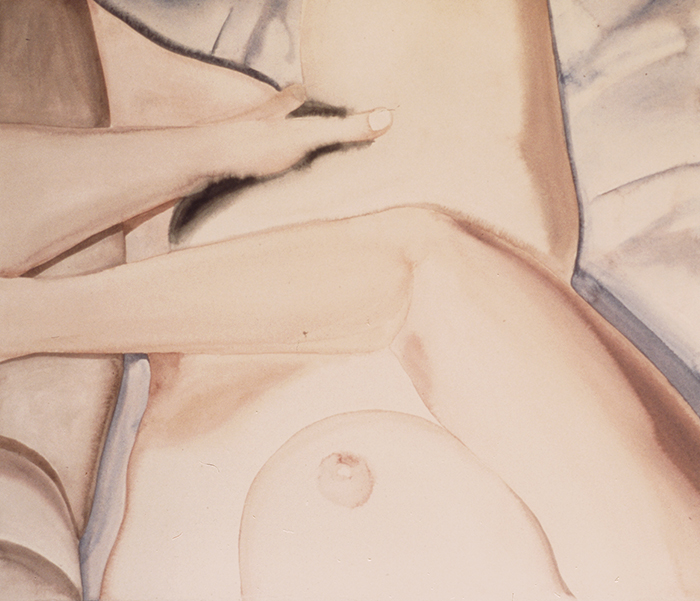 Untitled 123, Watercolor on paper
Press
---
"The DA-Zed Guide to Porn Art"
Dazed Magazine | August 2013
"Interview : Patricia Cronin"
zing magazine | April 2013
"When Walls Come Falling Down: Left Political Art Timeline, 1989 – 2000"
The Huffington Post | April 16 2012
"Girlfriends : Up Close and Personal with Artist Patricia Cronin"
Paper Magazine | April 1995
"Patricia Cronin and Lee Gordon"
The New York Times | May 5 1995
"Gay Pride (and Anguish) Around the Galleries"
The New York Times | June 24 1994
"A Year in the Life: Tropic of Painting"
Art In America | October 1994