Patricia Cronin : All Is Not Lost

newcomb art gallery, tulane university, new orleans, la
april 25 - june 30 2012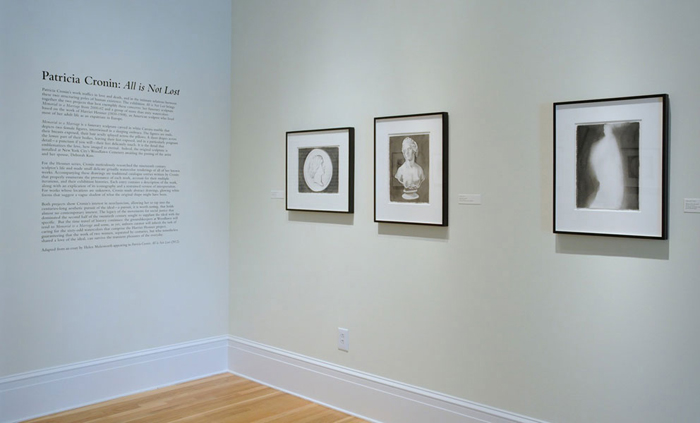 Patricia Cronin's work traffics in love and death, and in the intimate relations between these two structuring poles of human existence. The exhibition All is Not Lost brings together the two projects that best exemplify these concerns: her funerary sculpture Memorial to a Marriage from 2000-02 and a group of more than sixty watercolors based on the work of Harriet Hosmer (1830-1908), an American sculptor who lived most of her adult life as an expatriate in Europe.
Memorial to a Marriage is a funerary sculpture carved in white Carrara marble that depicts two female figures, intertwined in a sleeping embrace. The figures are nude, their breasts exposed, their hair sexily splayed across the pillows. A sheet drapes across the lower part of their bodies, leaving their feet exposed, and in a particularly poignant detail – a punctum if you will – their feet delicately touch. It is the detail that emblematizes the love, here imaged as eternal. Indeed, the original sculpture is installed at the New York City's Woodlawn Cemetery awaiting the passing of the artist and her spouse, Deborah Kass.
For the Hosmer series, Cronin meticulously researched the nineteenth century sculptor's life and made small delicate grisaille watercolor renderings of all of her known works. Accompanying these drawings are traditional catalogue entries written by Cronin that properly enumerate the provenance of each work, account for their multiple iterations, and their exhibition histories. Each entry contains a description of the work, along with an explication of its iconography and a restrained version of interpretation. For works whose locations are unknown, Cronin made abstract drawings, glowing white forms that suggest a vague shadow of what the original shape might have been.
Both projects show Cronin's interest in neoclassicism, allowing her to tap into the centuries-long aesthetic pursuit of the ideal – a pursuit, it is worth noting, that holds almost no contemporary interest. The legacy of the movements for social justice that dominated the second half of the twentieth century sought to supplant the ideal with the specific. But the time travel of history continues: the groundskeepers at Woodlawn will tend to Memorial to a Marriage and some, as yet, unborn curator will inherit the task of caring for the sixty-odd watercolors that comprise the Harriet Hosmer project, guaranteeing that the work of the two women, separated by centuries, but who nonetheless shared a love of the ideal, can survive the transient pleasures of the everyday.
Adapted from an essay by Helen Molesworth appearing in Patricia Cronin: All is Not Lost (2012)
Installation Views
---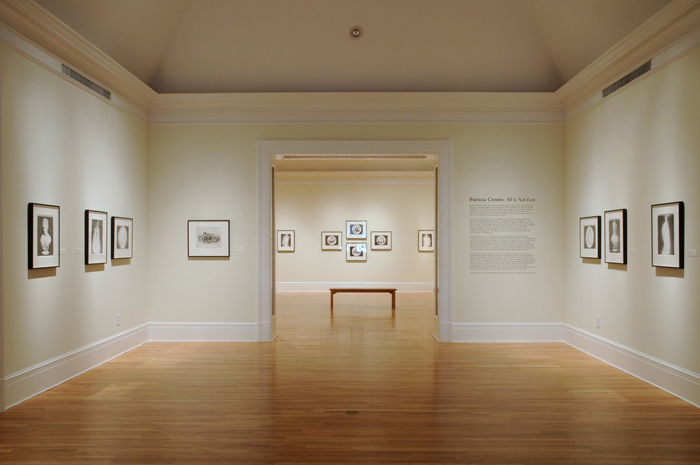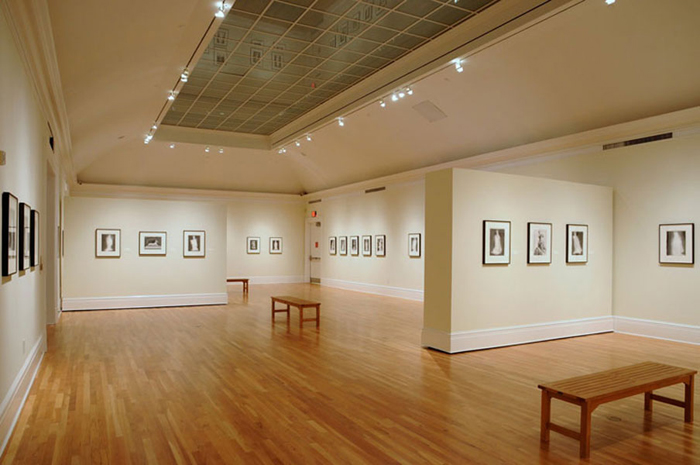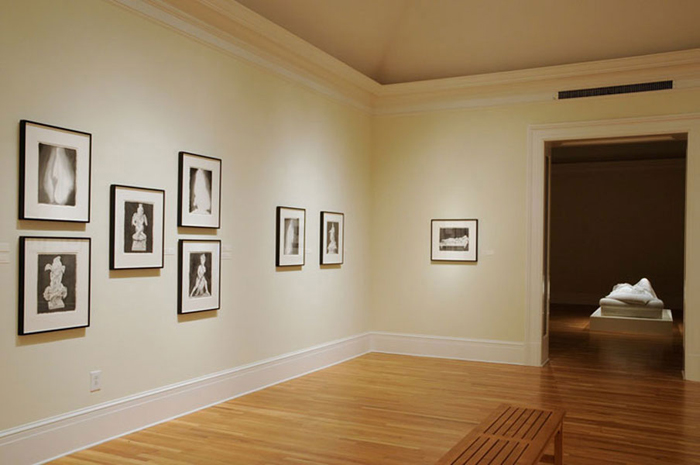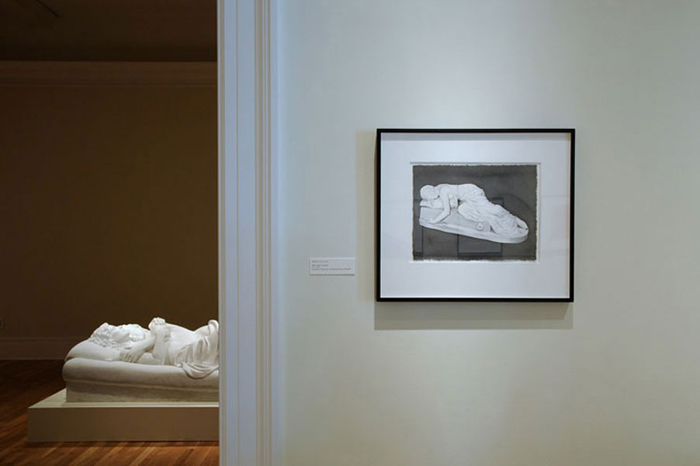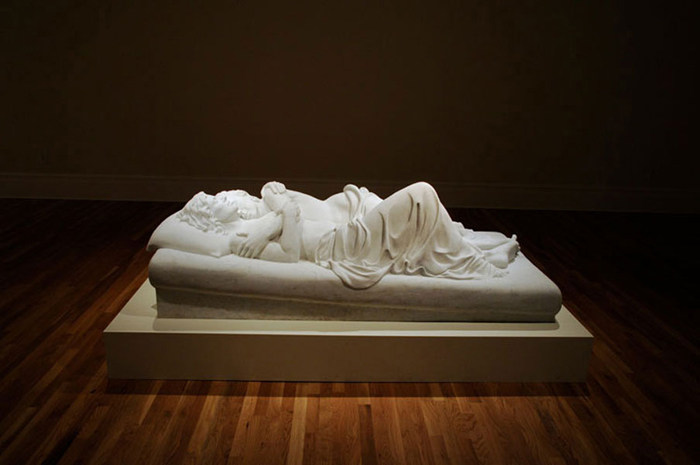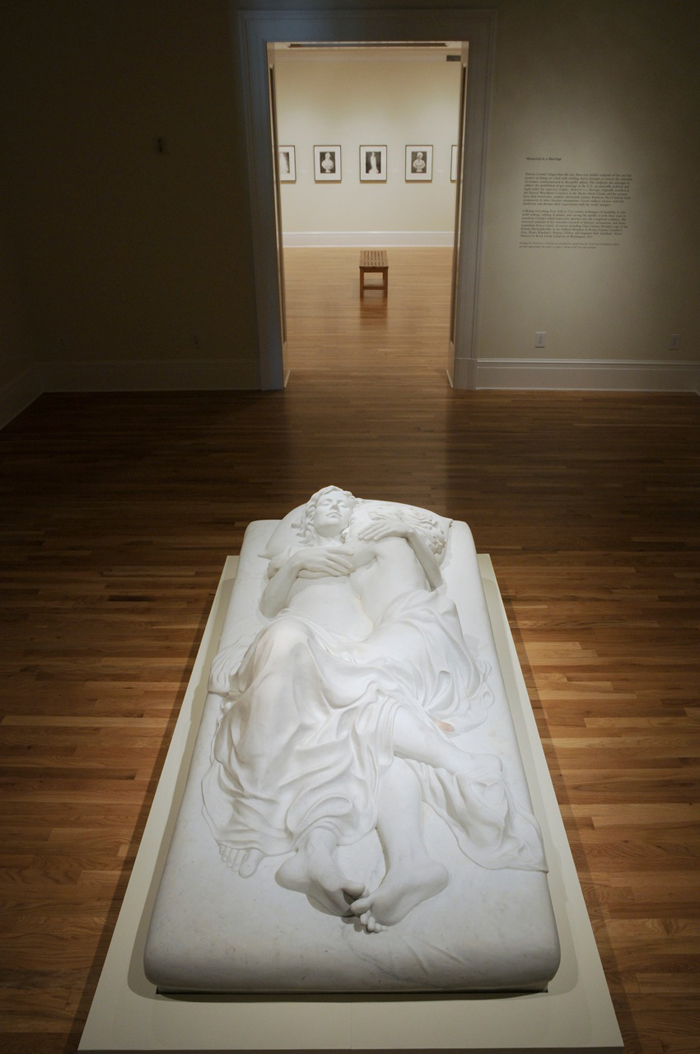 All photographs by Owen Murphy
Press
---
"The Art of Handwriting"
Smithsonian Archives of American Art | July 2 2013
"The Second Life of Harriet Hosmer"
The Harvard Gay and Lesbian Review | January 2010
"Patricia Cronin : Harriet Hosmer Lost and Found"
Time Out New York | August 27 2009
"Zenobia Lost and Found"
Zenobia Empress of the East| July 10 2009
"Art In Review : Harriet Hosmer Lost and Found"
The New York Times | June 18 2009
"At Brooklyn Museum, 'Harriet Hosmer, Lost and Found' "
Society of Fellows American Acedemy In Rome | June 2009
"Neoclassic Revival"
ARTnews | Summer 2009
"The Lady Hosmer"
artnet.com | May 29 2009
"Harriet Hosmer: Lost and Found"
Bomb Magazine | Fall 2008